Message From
Principal
I have immense pleasure to present myself as the principal of Garden Valley English Medium Higher secondary School, one of the renowned institutions in Malappuam district. It is no exaggeration to state that this institution has emerged as a perennial source of academic excellence, social enhancement and cultural transmission. We always pursue the most advanced curriculum and learning strategies propelled by scientifically and technologically enriched methodology. We are committed to reinvent and revitalize our pedagogy so frequently that the budding generations are imparted quality education befitting the complex and competitive professional era.
Attaining self-actualization being the ultimate aim of our curriculam objective, we follow the principle of 'learning by doing' in every stages of educative process in the campus. Rather than resorting to rote learning, our teaching -learning activities are dominated by projects, seminars, debates, presentations, industrial visits, work shops etc. so that children are encouraged to maximise their self-esteem. We strategically instil social values in our students by blending lessons of science and technology with religious and moral studies in order to insulate the future generations infatuated to the materialistic, radicalised and hypocritical notions of the modern world.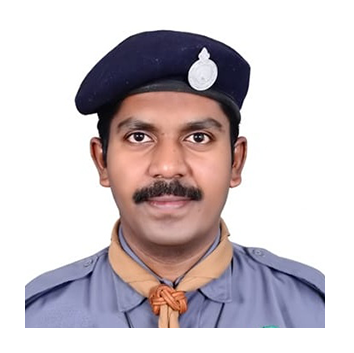 Riyasudheen Muhammed
riyaspirayiri@gmail.com
9539149646
Garden Valley school has developed a well-built administrative mechanism with a constructive management at the helm of every affairs, a result-oriented and vibrant team of staff at the executional level and a vigilant and supportive parent community at the receiving end. You can have an impression on our accomplishments while going through the subsequent spaces that follow. I am sure that you will be able to gauge the status and reputation of our institution from the forth-coming narratives. Let me thank God, the management and all those who render me strength and support to continue in the coveted post of the principal this prestigious institution.